Hey guys, are you thinking of renting soon? Don't really know what to look for?
Here's 5 things to keep in mind when you are out in the market!'
Is The Price Worth It?
When finding a new place, you should always check the price first.

Sometimes it is unreasonably expensive, and sometimes it's too cheap to be true, for example;

If you rent a room near KLCC, it can go up to RM1,800 a room. With that amount of money, you could rent a whole apartment 20 minutes away from your current location!

Likewise, if you find a room in KLCC and it is RM300, it is too cheap, before you decide look around and really inspect if there is anything wrong with the room. The moment you sign the contract it is hard to back out of it already.

It is about finding the balance in prices and the quality of the room/apartment you are renting!
What Is Available To Me?
With your location, what can you do? Eg

Is there cheap food around you?

Is there an LRT or bus near by that allows you to gain easy access anywhere?

Is there a gym so you can work out and not spend a lot of money?

Is it close to your workplace?

Is there a pool for your enjoyment?

What about community, is there a like-minded community around you that is accessible for making friends and networking?

Is there a laundromat downstairs or nearby for you to do your laundry?

Is there maid services for days you need your room cleaned and you are not in the mood?
The more of these you tick off, the more likely that your quality of life staying in the place will increase, so pick carefully!
How Much Do I Have To Fork Out?
Inquire about the down payment and upfront, because sometimes it can be much more than you would expect!

Personally, I found a very nice place I wouldn't have minded to rent, it was RM950 for a month, after some inquiries they told me my initial payment was RM4,500 non-refundable!

So watch out for deals like these, especially if you are planning to stay short term, as the non-refundability would really dent your wallet. Spend smart!
How Long Do I Have To Stay?
Think about your tenancy there, how long you want to stay and how much you want to pay for it.

Some places offer no deposit for long term, whereas some places offer no or low deposit for short term. You should try to find a deal that suits your needs and your budget.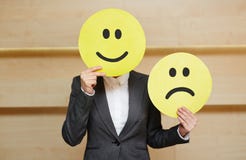 Am I Happy Here?
Does the room feel comfortable?

Do you feel at home when you are lying in your bed?

Do you like the community around you?

Is the conditions of the living place up to your standard?

You have to make sure that you are both happy and comfortable with the place you have picked, and you have to pick up to 3 instead some does not work out before making your final decision, so you do not suffer for the next few months!
With all these in mind, I hope you find your dream rental!